Here are a few of the Ocala area events:
Ongoing
Orange Blossom Opry – Every Friday & Saturday – 7:30 – The Orange Blossom Opry is a family oriented, smoke free, alcohol free, country music showcase located in the small Central Florida community of Weirsdale ( In Marion County, south of Ocala, north of Leesburg and close to Belleview, Lady Lake and The Villages.). It is located in what was originally the Weirsdale School Gymnasium. 13939 S.E. County Rd. 25, Weirsdale, FL – 352-821-1201 – http://www.obopry.com/main.shtml
Ghost Tours – Friday and Saturday Nights – Downtown Ocala on the Square – Ghost walks and historical tours at 8pm. Fridays & Saturdays on the downtown Ocala square. Registration starts at 8pm. Tours start at 8:30pm. $10. Free for children 12 and younger. Call 757-240-1497 or http://www.ocalaghostwalks.com/
Ocala Farm Market – Every Saturday – Downtown Ocala on the Square – Phone: 352-426-8244

The Pickin Patch – Oct 01, 2011-Nov 05, 2011 – The Pickin Patch in Dunnellon on Robinson Loop. FRIDAYS-SUNDAYS. Don't miss the hayrides, kiddie corn maze, hay forts, and picking your perfect pumpkin right off the vine. – http://www.dunnellonpumpkinpatch.com/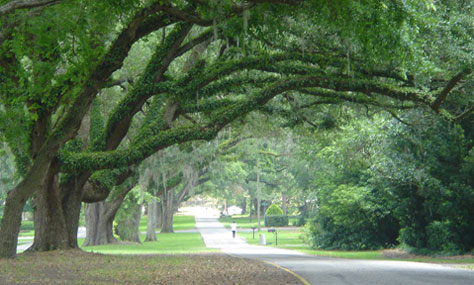 November
 1  North Central Florida Photography Club – Monthly Meeting – Discovery Center – Ocala, FL – http://www.ocalacameraclub.org/ 
 1  Shop Til You Drop For Charity – Ocala Wine Experience 5:30p – 7:30p Shop til you drop for charity – all your favorite products under one roof:  Scentsy Wickless, Verona Lillie, Wine, Pampered Chef, Avon, Angienius Lmt, Arbonne, Mary Kay and Tastefully Simple. First 25 guests to attend will  receive a goodie bag filled with discounts, samples & more! Chances to win great prizes when you bring non-perishiable items. All non-perishiable  items will be donated to a local Ocala Food Bank! Call Kari for information  Price: Free. Call: 352-470-7059 – Ocala, FL
3  Power of the Purse – Golden Ocala Golf & Equestrian Club, 8300 NW 31st Lane Road – United Way's Women's Leadership Council, Women of Worth (WoW) is hosting a fund-raising event called the "Power of the Purse", Thursday, November 3, 2011, 6pm-8pm at Golden Ocala that will feature purses of all shapes, sizes and color, some with accompanying "packages", in live and silent auctions. All proceeds will benefit women and children's programs in the areas of education, income and health.
Since WoW was established in 2004, the Women's Leadership Council has harnessed the philanthropic power of area women who have in turn, donated more than $240,000 to area human service agencies to improve the quality of life in Marion County for those less fortunate. Sponsorships are available. For more information, call Cathy Truesdale at 352-732-9696 or ctruesdale@uwmc.org.
4  8th Annual Kinsey Lynn Bogart Benefit Golf Tournament – Country Club of Ocala, 6823 SE 12th Circle – 8th Annual Kinsey Lynn Bogart Benefit Golf Tournament @ The Country Club of Ocala. Register at 11am, Lunch at 11:30am, and Shotgun start @ 1pm. $400 per team, or $110 per person. For more information call Brad @ 352-680-1686 or email kinseytrust@aol.com. Come out for Kinsey!
4  North Magnolia Merchants Farmer's Market – Every Friday morning starting at 8am. Fresh produce, home made crafts, local honey, brown eggs, and more. On North Magnolia next to Yandle's Building Supply. – Ocala, FL
5  30th Annual Chili Cookoff – Southeastern Livestock Pavilion, 2232 NE Old Jacksonville Road, Ocala – Visit www.marioncountychilicookoff.org for more information about teams and sponsorship. Event to benefit The Cornerstone School www.thecornerstoneschool.org.
6  Stirrups 'n Strides Country Hoedown & Auction – Stirrups 'n Strides Therapeutic Riding Center is hosting a Country Hoedown & Auction fundraiser on November 6th from 5-9 PM at he Ag Center Banquet Hall, 2232 NE Jacksonville Rd. Ocala. $25 for adults, $20 for children 12 & under. Event will include great food, auction, & live music by Catherine Sears & The Fifth Gear. For more info or to purchase tickets please call 352-620-5236 or 352-427-3569.
10  Pioneer Garden Club Fashion Show and High Tea – 1:00 PM-3PM. 4331 E Silver Springs Blvd, Ocala. Lovely Fashions in all sizes from The Closet at Greiner's and Belks Dept. Store. Spend an enjoyable afternoon with delicious refreshments & the latest fashions from fine clothing stores. Advance tickets needed for this event & maybe purchased from Greiner's Fine Apparel & also Pioneer Garden Club Members (no ticket sales after Nov 1) Price: $12. Call: 352-236-1879
12  Marion County Humane Society – "Hot Dogs & Cool Cats" – Family & Pet Friendly Car/Truck/Bike Show with Craft Fair – McPherson Government Complex – http://www.humanesocietyofmarioncounty.com/
12 Marion Saddle Club Hunter Show hosted by: Marion Saddle Club at The Florida Horse Horse Park in Ocala – 8 AM – 4 PM
12-13 Sunshine State Dog Lure Coursing Event – hosted by: Sunshine State Coursing Club at The Florida Horse Park of Ocala- Dog Lure Coursing Event. Sight hounds race against the clock on a set course designed to test natural instinct. Free for spectators.
12-13  Ocala Country Days – Step back in time to the whip – crakin' cow – huntin' days of Ocala. Admission $5, kids under 6 are free. Experience old time music, storytellers, and historical re – enactors portraying North Central Florida during the 1800's. Traditional crafts such as sugarcane syrup making, blacksmithing, quilting, spinning, woodworking, and more are demonstrated. Vendors also offer unique crafts and food for sale. – http://www.marion.k12.fl.us/district/srm/index.cfm
13  Jamming in the Park – Eclectic group of musicians getting together to have a "Jam Session" All types of music, all types of fans are welcome – Marion Oaks Community Center – http://www.salsaandjazz.com/
19  3rd Annual Rob McCoy Foundation Golf Tournament – This tournament will be a four person scramble that will include prizes for longest drive, longest putt, and closest to the hole. All proceeds benefit the Rob McCoy Foundation, which provides funds for an academic scholarship at the College of Central Florida. – Golden Ocala Golf & Equestrian Club – Ocala, FL –  http://events.ocala.com/ocala-fl/events/show/207083125-3rd-annual-rob-mccoy-foundation-golf-tournament
19  Ocala Civic Theater – "Steel Magnolias" – 8 PM – Ocala, FL – http://www.ocalacivictheatre.com/ 
19  Maplewood Elementary Fall Bazaar – Maplewood will be hosting many area vendors for their fall shopping event, so come in and do your holiday shopping in one place! We will have food available, a bounce house for the kids, and a performance from Mary Ellen's school of Dance. 4751 SE 24th ST Ocala
19  Ocala Horse Properties Fall Horse Trials – hosted by: Equiventures LLC at The Florida Horse Park of Ocala – Phone: 352-425-6302 – peter@equiventures.com
19  Farmers Market – hosted by: Our Village Market at The Florida Horse Park of Ocala – Come to peruse locally produced goods with Our Village Market. A selection of produce and goods from this area will be available for purchase. – Starts at 8 AM – judymg@gmail.com
25-27  Florida Quarter Horse Association Show – Florida Harvest Classic at Fox Lea Farms in Venice, FL –  http://www.fqha.net/FLORIDA_HARVEST_CLASSIC_2011.pdf
26  Jumper Show & Jumping Derby – hosted by: Partners of the Park at the Florida Horse Park of Ocala – Starts at 8 AM – Website: www.flhorsepark.com – Phone: 508-612-0224 – Fax: 352-873-7892 – simonecormier@msn.com
 26  Greenway Getaway Endurance Ride – AERC & SEDRA Sanctioned – hosted by Leah Greenleaf  at The Florida Horse Park of Ocala– Phone: 352-653-0353 – bigguybear13@msn.com
 December
 1  Habitat for Humanity of Marion County – 2nd Annual "Wreaths of Hope" Festival – A silent auction to benefit Habitat for Humanity of Marion  County. Bid on unique and finely decorated wreaths. Thurs, Dec 1st -6:45-9pm Join us for an evening of holiday splendor. Take a walk through our  winter wonderland while enjoying entertainment, delicious hors d'oeuvres, champagne and chocolate fountains and more! The Bridge at Ocala 2800  SW 41st Street Bldg. 200 Ocala, FL 34474
 1-4   Florida Quarter Horse Association Show – "Last Chance Circuit" at Fox Lea Farms in Venice, Fl  – http://www.fqha.net/LAST_CHANCE_2011_.pdf
 4  Annual Homestead Holidays – Historic Haile Homestead in Gainesville – Stroll through the 1856 Homestead decked out in an array of traditional greenery and Victorian finery. Docents in Victorian costume! Live holiday music! Free hot cider! Home-baked goodies, and our very special holiday ornaments, sold to benefit the operation of the Homestead. Listen carefully as the Homestead's famous "Talking Walls" whisper their stories of holiday festivities over a hundred years ago. Admission is FREE this year to celebrate the new Allen and Ethel Graham Visitors' Center! – http://www.hailehomestead.org/
10  Jumper Show & Jumping Derby – hosted by: Partners of the Park at The Florida Horse Park of Ocala – Website: www.flhorsepark.com – Phone: 508-612-0224 – Fax: 352-873-7892 – simonecormier@msn.com
11  Cross Country Schooling Day – hosted by: Partners of the Park at the Florida Horse Park of Ocala – Website: www.flhorsepark.com –  Phone: 352-427-7345 – Fax: 352-873-7892 – tracyatbonheur@peoplepc.com
15-18  Florida Quarter Horse Association Show – "Pre-Holiday Circuit" at the Florida State Fairgrounds in Tampa – http://www.fqha.net/2011_FQHA_PREHOLIDAY_CIRCUIT_PROGRAM.pdf
27-30  Florida Quarter Horse Association Show – "Florida Gold Circuit" at the Florida State Fairgrounds in Tampa –  http://www.fqha.net/GOLD-GULF_PROGRAM_2012_VER4%20(1).pdf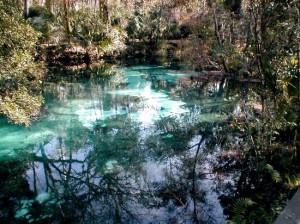 January
 1-7  Florida Quarter Horse Association Show – "Florida Gulf Coast Circuit" at the Florida State Fairgrounds in Tampa – http://www.fqha.net/GOLD-GULF_PROGRAM_2012_VER4%20(1).pdf
 7-8  Ocala Horse Properties Winter I Horse Trials – hosted by: Equiventures at The Florida Horse Park of Ocala  – Website: http://www.equiventures.com
 10-15  Florida Quarter Horse Association Show – "Fox Lea Farm Winter Circuit" at Fox Lea Farm in Venice, FL – http://www.fqha.net/NOV565219FloridaQH1.jpg  
11  Cross Country Schooling Day and Jumper Ring Rental – hosted by: Partners of the Park at The Florida Horse Park of Ocala – Website: www.flhorsepark.com – Phone: 352-427-7345 – Fax: 352-873-7892 – tracyatbonheur@peoplepc.com
14- 15  Ocala Winter Dressage – hosted by: Orlando Dressage at the Florida Horse Park of Ocala – Website: http://www.orlandodressage.com – Phone: 352-357-9696 – wittyhorse@embarqmail.com
14-15  Jack Russell Terrier Trials – Racing, Agility, Trailing and GTG – hosted by: Sunshine State Jack Russell Terrier Club at the Florida Horse Park of Ocala – Mark Your Calendar Now to join us in January MLK weekend for brand new SSJRTC trials.  These are JRTCA-sanctioned "A" rated trials. – Sunshine State Jack Russell Terrier Club – Website: http://www.ssjrtc.com/ – Phone: 352-978-9425 – rbjumper@gmail.com
18  Cross Country Schooling Day and Jumper Ring Rental – hosted by: Partners of the Park at The Florida Horse Park of Ocala – Website: www.flhorsepark.com – Phone: 352-427-7345 – Fax: 352-873-7892 – tracyatbonheur@peoplepc.com
18- 22  HITS Ocala – Ocala January Classic – Ocala, FL – http://www.hitsshows.com/ocala/
21-22  Florida Reining Horse Association Show – Ocala Equestrian Center – Jackpot & Full NRHA Slate – http://www.frha.com/
25-29  HITS Ocala – Ocala January Festival – Ocala, FL – http://www.hitsshows.com/ocala/
31-Feb 5  HITS Ocala – Ocala Premier – Ocala, FL – http://www.hitsshows.com/ocala/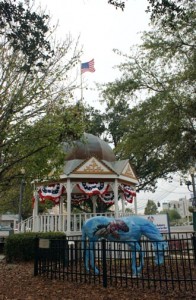 February
2-6  Sunshine State International Combined Driving Event – hosted by: Florida Horse Park – Website: www.flhorsepark.com – Phone: 352-307-6699
7-12  HITS Ocala – Ocala Winter Classic – Ocala, FL – http://www.hitsshows.com/ocala/
10-12  Winter II Horse Trials – hosted by: Equiventures at The Horse Park of Florida at Ocala – Website: http://www.equiventures.com
11  Farmers Market – hosted by: Our Village Market at The Horse Park of Florida at Ocala – Come to peruse locally produced goods with Our Village Market. A selection of produce and goods from this area will be available for purchase. – judymg@gmail.com
14-19  HITS Ocala – Ocala Winter Festival – Ocala, FL – http://www.hitsshows.com/ocala/
15  Cross Country Schooling Day and Jumper Ring Rental – hosted by: Partners of the Park at The Horse Park of Florida at Ocala – Website: www.flhorsepark.com – Phone: 352-427-7345 – Fax: 352-873-7892 – tracyatbonheur@peoplepc.com
18  Horses for Hospice Trail Ride – hosted by: Hospice of Marion County at the Horse Park of Florida at Ocala – 12th Annual Horses for Hospice Trail Ride Hospice of Marion County, Inc. will hold its 12th Annual "Horses for Hospice" Trail Ride on Sat., Feb. 18, 2011 on the Central Florida Greenway at the Florida Horse Park in Ocala. Registration begins at 8 a.m. and the first ride leaves at 9:15 a.m. Riders travel from as far as Jacksonville and Tampa to spend 2 hours on the trail. For more information or to register, call 352-854-5218.  – Hospice of Marion County – Website: http://www.hospiceofmarion.com/news.html – Phone: 352-854-5218 – khaven@hospiceofmarioncounty.com
19  STRIDE Dressage – hosted by: STRIDE Dressage at the Horse Park of Florida at Ocala – Website: http://www.stridedressage.org
21-26  HITS Ocala – Ocala Masters – Ocala, FL – http://www.hitsshows.com/ocala/
23-26  Florida Reining Horse Association Show – Florida State Fairgrounds – Tampa, FL – 2 NRHA Slates, Open & Non Pro Derby – http://www.frha.com/
28-Mar 4  HITS Ocala – Ocala Tournament – Ocala, FL – http://www.hitsshows.com/ocala/
31  BBQ Cook Off – hosted by: Junior League of Ocala – Website: www.juniorleagueofocala.com – carlyamurphy@gmail.com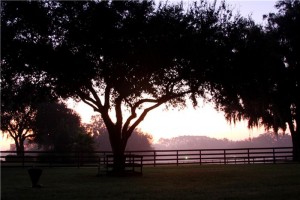 March
6-11  HITS Ocala – Ocala Winter Finals – Ocala, FL – http://www.hitsshows.com/ocala/
13-18  HITS Ocala – Ocala Celebration – Ocala, FL – http://www.hitsshows.com/ocala/
30-April 1  Florida Reining Horse Association Show – Ocala Equestrian Center – Jackpot & Full NRHA Slate – Year End Awards Banquet –  http://www.frha.com/
April
11-15  Farmers Market – hosted by: Our Village Market at the Horse Park of Florida at Ocala – Come to peruse locally produced goods with Our Village Market. A selection of produce and goods from this area will be available for purchase. – judymg@gmail.com
11 – 15  Ocala Horse Properties International CCI2*/1* 3 Day – hosted by: Equiventures LLC at The Florida Horse Park of Ocala
28-29  Florida Reining Horse Association Show – Ocala Equestrian Center – Jackpot & Full NRHA Slate – http://www.frha.com/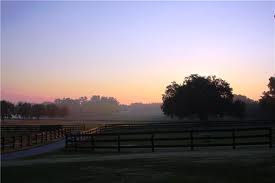 May
6  STRIDE Dressage – hosted by: STRIDE Dressage – Website: http://www.stridedressage.org
11-13  American Quarter Horse Association – Region 10 Show – Jacksonville, FL
19  Dressage, Show Jumping and 3 Phase Schooling Show – hosted by: Partners of the Park at The Florida Horse Park of Ocala – Website: www.flhorsepark.com – Phone: 508-612-0224 – simonecormier@msn.com
20  Cross Country Schooling Day and Jumper Ring Rental – hosted by: Partners of the Park at The Florida Horse Park of Ocala – Website: www.flhorsepark.com – Phone: 352-427-7345 – Fax: 352-873-7892 – tracyatbonheur@peoplepc.com
26-27  Florida Reining Horse Association Show – Triple J Arena – Sarasota, FL – Jackpot & Full NRHA Slate – http://www.frha.com/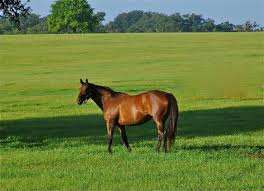 June
21-22  Florida Reining Horse Association Show – TBA – 2 Day Jackpot – http://www.frha.com/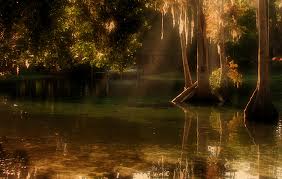 September
15-16  Florida Reining Horse Association Show – Florida State Fairgrounds – Tampa, FL – Full NRHA Slate, Jackpot & Futurity – http://www.frha.com/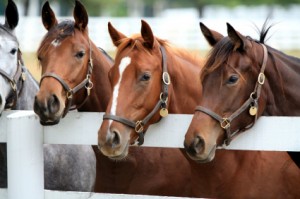 October 
20-21  Florida Reining Horse Association Show – Ocala Equestrian Center – Jackpot & Full NRHA Slate – http://www.frha.com/